Not only is this a cute decoration for a baby shower, it's another great keepsake for the expecting mom. These small wooden blocks are from a local craft store. After painting them white and giving them ample time to dry, adhere your choice of cardstock to the front of the blocks and seal with Mod Podge. Once that is dry, add die cut letters and another coat of Mod Podge.  Once the blocks are completely dry fasten the blocks to the ribbon using a heavy duty stapler, tie a pretty bow at the top and hang using a small finishing nail.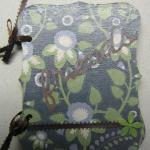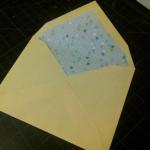 Do you buy your craft supplies online? Be sure to sign up for EBates to save even more!

Disclaimer: Please note that some of the links in this post are affiliate links. There is no additional cost to you, but The Scrap Room will earn a small commission should you choose to purchase through those links. Thank you for helping support our business!