"Please Take One" & " Looking for Birds"

These letterbox stamps are hand carved by Atlasquest community members BuckleyBookworms (Lindsay and Eric) and are placed along the Foothills trail in South Prairie, Wa. Make the trek out to these boxes and you'll be rewarded with a small treat, courtesy of The Scrap Room. 

Please Take One -- Letterbox

Clues to Find "Please Take One"

1) Begin at the Foothills Trailhead in "downtown" South Prairie, Wa

(It's really obvious -- you can't miss it. It's across the street from THE gas station, and near the Fire Station.)

2) Standing in the parking lot, walk Right along the paved trail.

3) Pass 2 coffee stands on the right before the trail zig-zags and then straightens back out. 

4) This is one of our favorite trails for a reason! Enjoy about a 2 mile paved walk, strolling along beautiful country pastures, wooded areas and along a large creek before coming to "Arline Road", a small cross street.

5) Cross Arline Road, and walk to the "All Pets Must Be On Leash" sign.

6) Continue on the paved trail for 55 steps past the "Leash" sign.

7) Turn left, and walk 11 steps from the edge of the pavement, up the small game trail. 

8) Turn left, and go 3 steps. Look to the base of the left of 2 large trees.

You'll find your prize buried under some leaves, right at the base of the tree. Please only take one. 

Clues to Find "Looking for Birds"

1) From letterbox "Please Take One", return to the paved trail and turn left, continuing further down the trail about 100 steps.

2) Look for the (relatively) younger fir tree standing alone on the left side of the trail, and find your prize at the base of this tree, under the fern. 

Be sneaky on this trail, as it can be a little busy on nice summer days. And please remember to re-hide the boxes well! 

** You can also access these boxes as a drive by if you park on the shoulder of Arline Road -- The walk is then only a couple hundred feet. If you have time for a longer walk, park at the trailhead for our nearby box "By the River" and enjoy about a 10 mile round trip. Upon reaching Arline Road, turn around, and follow the clues above before heading back.**

Want to learn more about Letterboxing? Check out the Atlasquest.com community or browse our library for tips on making hand carved stamps and books! 

Thanks for getting outdoors!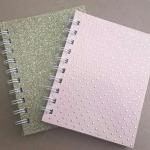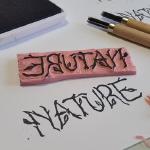 Disclaimer / Waiver of Responsibility:

Thanks for getting outdoors! Your safety is in your own hands, so please don't venture out unprepared! Know your limits and plan ahead -- and don't put yourself in a dangerous situation to find Any letterbox!

The Scrap Room assumes no liability for injury or damage incurred on any letterbox outing. Please be safe out there -- and if you don't know an area, be sure to do a little research before heading out on your journey! 

By reading and utilizing the letterbox clues posted on our website, you acknowledge the above, accept responsibility for your own actions, and agree to not hold The Scrap Room accountable for damage or injury incurred on any letterbox outings.

Pictures for "Please Take One"

Picture for "Looking for Birds"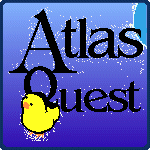 Visit the Atlas Quest website or search for clues to nearby boxes below!

Disclaimer: Please note that some of the links in this post are affiliate links. There is no additional cost to you, but The Scrap Room will earn a small commission should you choose to purchase through those links. Thank you for helping support our business!