If you're looking for a way to mount pictures without damaging the actual photograph, or if you want the option to move or swap out photos at a later time, these next few methods might be better options for you.  

Photo corners are a great way to mount your pictures. Just slide the corners onto your picture and carefully place onto your page. Photo corners come in a variety of colors and styles so it should be easy to find some that match the colors in your project.  They're can be found online or at your local craft store.

Another tactic you can try that won't do any permanent damage to your photos is to use a craft knife and cut small slits on your pages (or onto cardstock you are using as a photo mat) and slide the corners of your photos in. Also available are page protectors with individual pockets to put all your pictures; this too is another adhesive-free way to add your pictures, and especially helpful if you plan to move or change pictures in the future.  

One of the most popular (and permanent) ways to add pictures into a scrapbook is to mount them directly to the page using adhesive. There are many types of adhesive available for scrapbooking: glue sticks, tape runner, liquid glue, glue dots, 3D adhesives -- just be sure the one you use is acid and lignin free.  This will
 prevent your scrapbook from premature aging
.  
Once your photos are in place it's time to decorate and embellish your book!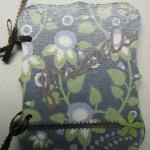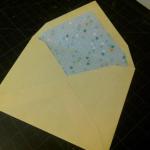 Do you buy your craft supplies online? Be sure to sign up for EBates to save even more!

Disclaimer: Please note that some of the links in this post are affiliate links. There is no additional cost to you, but The Scrap Room will earn a small commission should you choose to purchase through those links. Thank you for helping support our business! 

If you enjoyed our page or found value in it, we'd love it if you'd give us a thumbs up or a share on Facebook or Pinterest!