Printables, Digital Graphics, and Tutorials

New to working with digital files? You can do some really fun things when you incorporate digital art into your crafting!  If you'd like to go from little-to-no knowledge of working with digital designs, to MAKING them, and USING them in all kinds of amazing DIY projects, 
make sure you sign up for my Digital Tutorials for CRAFTERS Online Course
! It will teach you everything you need to know to make things like custom mugs, shirts, totes, signs, stationary, and more!
I usually use Adobe's Photoshop and Illustrator
 for my digital projects so a majority of my video tutorials I've shared below are on those programs, but I've also put a couple videos together using some free online programs.  
Adobe Creative Cloud
 has really reasonable monthly subscription plans -- you can get one starting at $9.99 a month - They even offer a FREE TRIAL.
Keep scrolling down to check out some of my free printables and graphics I've shared below, or visit my online shop for all my latest graphics and printables.

Looking to meet new people, talk crafting and find even more inspiration? Join the discussion here! Come and chit-chat, ask questions, contribute advice or share your creations!

Disclaimer: Please note that some of the links in this may be affiliate links. There is no additional cost to you, but The Scrap Room may earn a small commission should you choose to purchase through those links. 
Click here
 for my full disclaimer. Thank you for your support.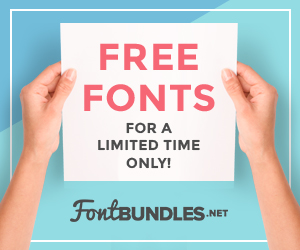 Travel Maze Activity Bundle

​This week's freebie is a printable 5 page maze activity bundle for kids! Download your copy below by Sunday and print them out for the kids to enjoy on your next road trip, vacation, etc!

I've left space at the top of the pages so you can open the file in a PDF compatible editing program and customize it by adding a fun title up top, like "John's 2021 Vacation" or whatever you'd like! Enjoy! <3

Sign up for the 

Digital Tutorials for CRAFTERS

Online Course!