Handmade Bird Feeder Gifts

Handmade Bird Feeder Gifts

This handmade gift is easy to make and won't break the bank!  For 10 minutes of your time and less than $5 in supplies you'll have a dozen mini bird feeders to share with your friends and family (or keep for yourself!). 

**This project needs to dry overnight**

Ingredients for Seed Mixture:

-4 cups of bird seed

-1/2 cup of water

-3 tablespoons of Karo Light Corn Syrup

-1 tablespoon of honey

-3/4 cups of all purpose flour

Used to Make Feeders:

-2 tablespoons of Olive Oil (I used Extra virgin olive oil), pastry/basting brush and small bowl

-1 heart shaped cookie cutter (1" thick)

-Drinking straw(s) 

-Wax paper

-Large mixing bowl and spoon

Leslie and I made these adorable "Galentines" to share with some of our gal pals for Valentine's Day, but they'd make cute gifts for almost any occasion.

In the large bowl, mix together (in order) the ingredients above for the seed feeders.

To keep your workspace clean(er), lay a piece of wax paper down to work on. Lightly brush the cookie cutter and the wax paper with the olive oil to keep your mini feeders from sticking to it. Lay a piece of wax paper down on a flat surface to place the drying feeders. We used a large cutting board, so we could move them to a more convenient location after we were finished with our project.  

Place the greased cookie cutter down on your workspace and spoon in enough seed mixture to fill it half way. Dip your finger tips into the olive oil to keep the seed from sticking, and press the seed firmly into the heart shaped cutter. Spoon in more seed mixture and press, repeating the process until the form is filled completely. It's important to press the seed in firmly so that it holds together during, and after, drying.

Make the hole for the ribbon before you remove it from the mold. We cut down plastic drinking straws and they worked great.  Transfer the feeder, still in the mold, to it's drying location. Carefully remove the mold and regrease it to make the next feeder.

Repeat the process until you are out of seed mixture. This recipe made 12 feeders using this 1" thick heart shaped cookie cutter. At their widest part, they measure 2.75" across. 

For best results, let your handmade bird feeders dry over night. Once they are completely dry, remove the straws and tie a ribbon, string, or piece of twine through each hole. 

I couldn't resist, and kept one for myself. It's been up for 2 days now and it's about 80% gone, but results will vary. Precipitation will make it deteriorate faster, but hanging them underneath branches will help protect them.  

If you'd like to top off your handmade gift with a handmade card, check out our 
tutorial library
 for some ideas!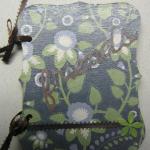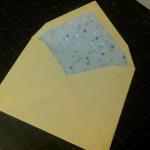 Do you buy your craft supplies online? Be sure to sign up for EBates to save even more!

If you enjoyed our tutorial or found value in it, we'd love it if you'd give us a thumbs up or a share on Facebook or Pinterest!

Disclaimer: Please note that some of the links in this post are affiliate links. There is no additional cost to you, but The Scrap Room will earn a small commission should you choose to purchase through those links. Thank you for helping support our business!