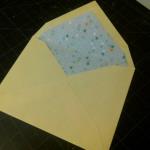 Thank you for your patience while we're updating our website!

Follow us on social media!

Scrapbooking - The Basics

Just starting out with scrapbooking? Here are some pointers to get you going. Just follow these simple steps, and in no time you'll be putting on the final touches and moving on to your next album. Scrapbooking is a great hobby to get involved in. Recording your family's history for generations to come is only part of the fun, scrapbooking is an art. Express your creativity, preserve memories and create treasures!

Picture Selection:

Select, edit and print your pictures so that they are ready to go in your scrapbook. This will help you determine the size and style album you'll need.  

Size & Style: 

How many, and what type, of pictures you have will play a big part in determining the size and style for your scrapbook.  Will it be a 12"x12" album? A miniature one? Will you make it an interesting shape? How will your book be bound? Post bound? Spiral bound? Ring bound? Or will it have a sewn or glued spine? 

Mount your Pictures:

Choose the paper for your pages and mount your pictures. Capture your memories one page at a time by arranging your pictures to tell a story! You can mount pictures onto your pages with adhesives, photo corners, or even small cut slits in the pages to slide the corners of your photos into. Always remember to use acid and lignin free paper, adhesives and embellishments.

Embellishments:

Decorate your pictures and the pages of your scrapbook with embellishments such as stickers, diecuts, stamped images, ribbons, brads, buttons, tags are more.  Remember, nothing lasts forever but you can increase the longevity of your albums by only using high quality, archival materials. 

Now that you've conquered the basics, ready to move on? There are countless techniques, craft supplies, tools and machines out there to help your creativity bloom. 

Disclaimer: Please note that some of the links in this post are affiliate links. There is no additional cost to you, but The Scrap Room will earn a small commission should you choose to purchase through those links. Thank you for helping support our business!