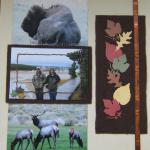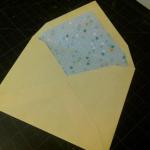 Disclaimer: Please note that some of the links in this post are affiliate links. There is no additional cost to you, but The Scrap Room will earn a small commission should you choose to purchase through those links. Click 
here
 for our full disclosure. Thank you for helping support our business! 
Candy Drizzled Popcorn

This inexpensive treat is super easy to make, and always impresses!

This popcorn is so yummy, you'll want to make a batch for the baby shower and an extra batch to keep for yourself! But that's okay! It's super easy to make and is incredibly budget friendly!

So simple, but so elegant! These were a big hit with our guests, and I'm sure they will be with yours too!

Begin by popping your popcorn following the instructions on the package. You can salt it -- or not. We opted to not salt this particular batch, but have also made this recipe using salt, and it's very good too!

 Once it's finished popping, spread the popped pieces out evenly on a large cookie sheet. Try to make sure that the popcorn layer is as thin as possible, but covering as much of the tray as possible. You don't want to waste your chocolate / candy by dumping it on the sheet!

Keep it simple -- use your microwave to melt your candy pieces according to the directions. We used Wilton's Pink Candy Melts since this was for a pink themed shower. 

Once the candy is evenly melted, drizzle it evenly over the tray of popcorn. 

For this project, you will need: 

-Popcorn Kernels

-Popcorn Popper (or paper lunch sacks and a microwave)

-Cookie Sheet