Supplies and Materials:

-String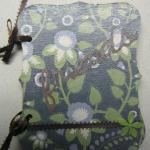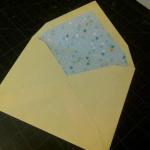 If you enjoyed our tutorial or found value in it, we'd love it if you'd give us a thumbs up or a share on Facebook or Pinterest!

Disclaimer: Please note that some of the links in this post are affiliate links. There is no additional cost to you, but The Scrap Room will earn a small commission should you choose to purchase through those links. Thank you for your support.

All About Pink: A Spring Baby Shower

Tissue Paper Pom-Poms

You'll love how easy and inexpensive these fun tissue paper pom poms are. We made these for a "Pink" themed baby shower and, I chose a few different shades of pink tissue paper and accented it with some matching ribbon.

Accordian fold a stack of about 8-10 pieces of tissue paper (no wider than 1") and pinch together in the center. Remember -- More paper = more fluff! Tie a string or ribbon around the center and fluff. It's really that simple! They look beautiful solo or hung in a bunch! Try cutting the ends of the paper into a pointed, scalloped, or other decorative edge to get an even more unique look!