DIY Mermaid Scale Digital Background

Learn how to use Adobe Illustrator to create a repeating mermaid scale pattern 

For this project, you will need:

-Adobe Illustrator

This is the program that I use for most of my graphic design projects. It's great for creating graphics that are vector based, opposed to pixel based (like pictures).  Click below to use my affiliate link (I may earn a small commission at absolutely no additional charge to you!) and sign up for one of their affordable monthly membership plans. If you're looking to create graphic designs like the project in this tutorial, make sure you select a plan that offers the program Adobe Illustrator. 

Have you ever wanted to create your own digital backgrounds? Well this tutorial is for you! Not sure WHAT a digital background is? That's okay too! Because I'm going to tell you! There are so many different ways that you can incorporate digital art into your life, and it's not nearly has costly or difficult to do as it once was!

I've been wanting to create a Mermaid Scales template for a while, so I decided to record a video of it, so I could share with you all how easy it really is to create your own digital paper. You can use a digital background like this in digital designs, but also in traditional projects, by printing them out!

I use, and highly recommend Adobe Illustrator. It's a powerful graphic design program that you can use for all kinds of things -- from creating marketing content for your business, to digital backgrounds for scrapbooking and crafting, designing your own digital projects, or even to make your own SVG digital cut files to cut out on your SVG compatible electronic cutting machine!

Graphic design software used to cost a pretty penny up front to purchase, but these days, you can purchase an affordable monthly membership plan, making graphic design software available to a lot more people! 

There's a lot you can do, with relatively little experience, so no matter what kind of crafts you enjoy, chances are you can enhance them with a little digital work! Like most digital art, the design we're going to make here can be printed out and used traditionally, or used for digital projects. 

Watch the video below to learn how to create a Mermaid Scale pattern, Name it, Save it, and Use it in future projects!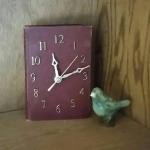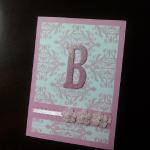 If you enjoyed my tutorial or found value in it, I'd appreciate it if you gave it a little love on social media!

Disclaimer: Please note that some of the links in this post are affiliate links. There is no additional cost to you, but The Scrap Room will earn a small commission should you choose to purchase through those links. Click 
here
 for my full disclaimer. Thank you for your support.