Digital Graphics

Whether you're new to graphic art or have a little more experience, our tutorials will walk you through how to create and work with digital files to use in your digital scrapbooking and other digital design projects. Learn to turn your own doodles and drawings into scalable vector graphics that can be resized without distortion or even cut out on an svg compatible electronic cutting machine! You'll be making your own die cuts, creating digital layouts, and digitizing anything you can draw in no time!

If you don't have a graphic design program on your computer, don't worry! We've got a couple of suggestions no matter what your budget is! 

Working with & Creating Digital Files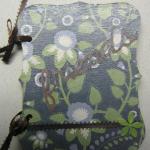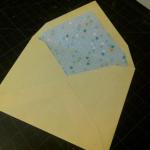 When you're new to working with digital files, things can seem a little overwhelming and confusing. With all the different types of files, which type is right for which project?  This page will tell you what some of the most common types of files are and how you can use them to embellish your scrapbooks, greeting cards and other craft projects or digital art. There are even a few freebies included to practice with, so keep scrolling! ;)

Although there are many file formats available, JPG, PDF and PNG are some of the most common that you'll come across, and can be opened on a wide variety of programs.  These are the three types of files that you will typically find on our website as well. They each serve very different purposes, and once you know the basics, the sky's the limit on the things you can create! 

SVG is another type of file you'll probably come across, especially on our site. These are the kinds of files that can be used on some of the newer electronic cutting machines, such as 
the Cricut family of machines
.  For more information about using this kind of file, 
click here
! 
JPGs don't take up as much space as some other bitmap images, such as BMP, PICT, or TIFF files, and are a great format for sharing pictures in emails, social media and websites. They load quickly, and with today's high resolution cameras, look pretty good! They can loose quality during resizing, but with a good digital camera you can take images that are large enough for most projects you'll want to do.  

PDFs combine scalable text, vector images and bitmaps into one, (usually non-editable) image.  Some PDF's do incorporate fields that can be modified, but most do not. (And you wouldn't want them to! If you sent in your resume somewhere as a PDF, you wouldn't want anyone to be able to edit it would you?) You can add other graphics (like PNG files) to them if you have software that is compatible with both types of files (such as Photoshop), but PDFs won't resize well, so it's best to print them in their true or actual size.  A lot of editing programs aren't compatible with PDF files, so when you're looking to edit something (like a set of custom tags, that come as a background), you may need to reformat the picture to a PNG or JPG image. I like using Photoshop because it's capable of working with JPG, PNG and PDF images/graphics. 

​Now that you know what the files are for, let's learn how to MAKE one! 

Above is my crappy drawing of a cairn or rock stack, side by side with the "finished" vector graphic. Click the link above for the full tutorial on how to turn your doodles and drawings into svg and png graphics, complete with walk thru video tutorial!

If you enjoyed our page or found value in it, we'd love it if you'd give us a thumbs up or a share on Facebook or Pinterest!

Disclaimer: Please note that some of the links in this post are affiliate links. There is no additional cost to you, but The Scrap Room will earn a small commission should you choose to purchase through those links. Thank you for helping support our business! 

PNG images (or "Portable Network Graphics") are complex graphics that take up a little more space, but they can be resized a better. They can also support a transparent background, allowing you to layer them with other graphics and text. These are the types of files that you'll want to use for digital scrapbooking and card making, or any other digital projects. Below is an example showing a simple color change of a PNG graphic in Photoshop using the "paint bucket" tool.