Disclaimer: Please note that some of the links in this post are affiliate links. There is no additional cost to you, but The Scrap Room will earn a small commission should you choose to purchase through those links. Thank you for helping support our business! 

Helloooooo spring!  These lavender bunny sachets will freshen your linen closet, dresser drawers, or clean laundry (toss one in the dryer!) and bring a smile to your face too!  They make adorable gifts and bring the scent of spring inside for those not-so-sunny days. 

I used lavender in these bunny sachets, but would love to hear your ideas for other great scents! Post your suggestions in the comments at the bottom of this page!

For this project you will need:

-Dried lavender buds (about a quarter cup)

-Two fabric pieces: 6 1/2" x 5 1/2" 

-6" ribbon

-Fabric scissors

-Sewing machine (optional)

-Needle and thread

-Sewing pins

Download the free template for this project below! Recently updated, this subscriber upgrade now includes a ready-to-go PDF printable version as well as an SVG version that you can resize in compatible programs and cut out with compatible electronic cutting machines. 

This project is so easy and it's a great one for spring! These adorable sachets are great to add a little fragrance to your own home, but they also make wonderful handmade gifts. Make some and share them for birthday's, Easter, Mother's Day and more! Once you see how quick and easy they are to make, you'll want to make one for everyone on your gift giving list. 

Begin by placing your two pieces of fabric together, face to face.  You can use two pieces of the same print, or do complimentary patterns and colors.  Print the free bunny template and cut along the edges, and pin the template to the fabric.  Now cut the fabric according to the template, remove the paper and pins, and sew along the edge of the cutouts (still face to face), leaving about two inches open so you can turn it right-side out.

You may want to use an un-sharpened pencil to help push out the ears. Tweezers also work nicely to pull out the ear tips when your fingers just won't fit!

Here comes the fun part – fill that sucker with lavender!  I chose to fill up the ears so they'd stick up, but you can leave them empty if you want floppier ears.  

After it's as full and plump as you like, use a ladder stitch to sew the opening shut.  Now tie a piece of ribbon or twine around the base of the ears and you're done!  I put a small bit of glue along the cut edges of the ribbon so they wouldn't fray.  

Spring Sachets

​These fragrant, hand sewn delights are easy to make and budget friendly!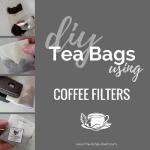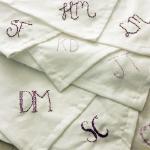 If you enjoyed, or found value in this page, please share it on social media!