Miscellaneous Paper Craft Tutorials

Welcome to our Miscellaneous Paper Craft Tutorial page! Click on one of the tutorials below for step-by-step instructions.

We love your input, so be sure and tell us what kind of crafts you'd like to see more of! Email us your craft project requests at 
crafts@The-Scrap-Room.com 
Miscellaneous Paper Crafts

(Great for paper AND Binding scraps!!!)

Whether you're into letterboxing or you just want some tiny pads to practice your sketches or literary skills, these little books are perfect -- and very easy to make! 

Who needs wrapping paper when the gift box is this adorable? Just add some ribbon and a tag and this gift wrap is ready to go!

Use this template to create your own small gift box out of cardstock!

Waste not, Want not! This week's tutorial is all about ways you can use up your leftover paper scraps, so I hope you've been saving them!

You are going to LOVE how easy these are, and the best part is, you can use any sized paper scraps! So if you're like me, and save a bin full of those teeeny tiiiny scraps, or even just have a lot of larger scraps you want to use up, this is the perfect project!

I hope you've been saving your leftovers because this week our tutorial is full of great ways to use them! Don't save your scraps? You should start! It's a great way to reduce waste and save some money!

Plant a little love this Valentine's Day with these fun seeded Valentine's Day cards!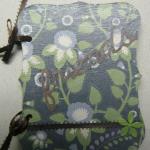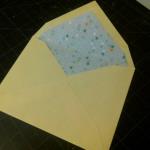 Do you buy your craft supplies online? Be sure to sign up for EBates to save even more!

Disclaimer: Please note that some of the links in this post are affiliate links. There is no additional cost to you, but The Scrap Room will earn a small commission should you choose to purchase through those links. Thank you for helping support our business!